Premier League defenders are in for sleepless nights after defending champions Manchester City signed Norwegian international ErlingHaaland whose record at the age of 21 is unmatched in the history of football. The new Manchester City player has a better goals-per-game record than Paris Saint Germain (PSG) talisman Lionel Messi, Manchester City legend Sergio Aguero, Manchester United attacker Cristiano Ronaldo and others.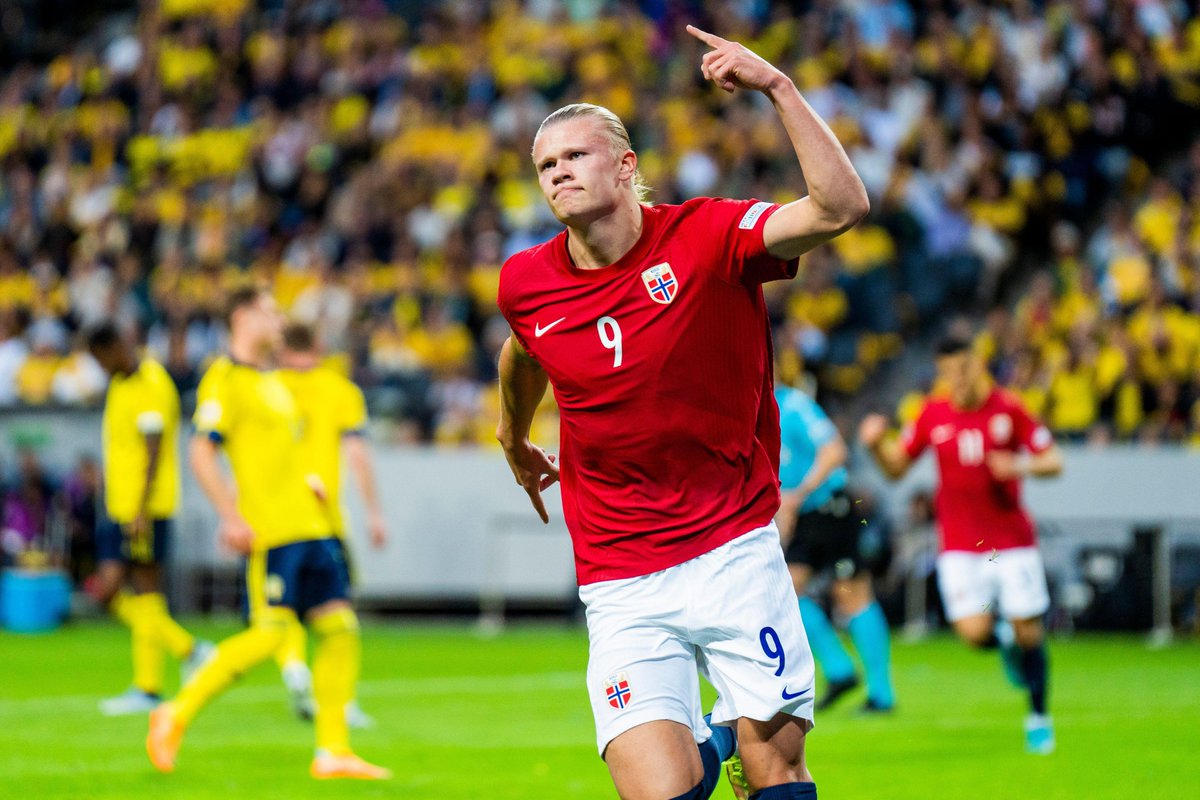 English champions Manchester City made a big transfer coup with signing of Haaland especially on the financial end. The Citizens paid €60m (£51m) to sign the Norwegian attacker from German team Borussia Dortmund. Haaland turns 22 next month and he has a record of 135 goals in 182 club appearances. He has 0.74 goals-per-game record, which is better than the 0.47 goals-per-game record for Lionel Messi at the age of 21 and 0.21 goals-per-game record for Cristiano Ronaldo at the age of 21. Lionel Messi and Cristiano Ronaldo have 12 Ballond'or awards between them. Messi has won the award seven times, while Ronaldo has won the award five times. PSG attacker Messi scored 80 goals in 179 games at the age of 21, while Manchester United talisman Ronaldo had a record of 55 goals in 233 games at the age of 21.
Haaland would be hoping to emulate Aguero at the Etihad Stadium. Recently retired Argentine striker Aguero has a goals-per-game record of 0.4. The City legend scored 93 goals in 235 games at the age of 21. Chelsea striker RomeluLukaku with 102 goals in 259 games at 21 at the goals-per-game record of 0.39 and Tottenham Hotspur attacker Harry Kane with 63 goals in 190 games at 21 at the goals-per-game record of 0.33 are the next best to Haaland amongst the current Premier League players.
Apart from Dortmund, Haaland has played for hometown club Bryne, Molde and Red Bull Salzburg.