Lionel Messi has a contract with Barcelona which extends until 2018 but recent rumors have been suggesting that the Argentinean player is edging closer to a new deal that could see him remaining at the Camp Nou beyond what it currently has stipulated.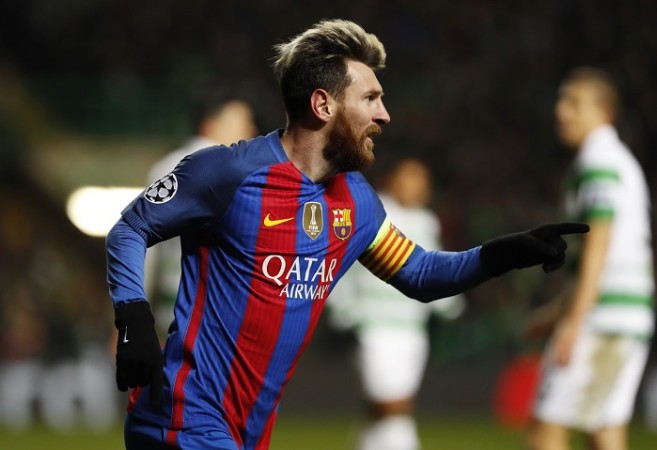 The 29 year old forward has once again proved why he is considered to not only be the best in the world but also the best playr in the history of the game as he edged the victory against Real Madrid when they faced off on April 23.
The diminutive star scored 2 goals which helped Barcelona in defeating Real Madrid with a final scoreboard of 3-2 and it's rumored that the head chiefs want to reward Lionel Messi by offering him a new and improved contract.
As each year and season passes by, there are rumors which link Messi with a potential move to another club. It has not been any different this time around as the current season of 2016-17 is about to reach it's end and managers are already thinking about how they can upgrade their respective squads, Lionel Messi is one of those players that any club would love to have.
This is another reason of why Barcelona are believed to be working towards offering Lionel Messi with a new and better deal that would keep the Argentinean player past 2018 which is what it currently has written on his deal with the Catalan club.
The current 2016-17 season of the Spanish League, La Liga is the very last season of Luis Enrique as the head coach of Barcelona. He has already confirmed his intentions to step down from the world of managing as he wants to take a break. The Spanish manager has stated that one of his desires in the world of football is to see Lionel Messi retiring in Camp Nou.
"My particular opinion is that I would like him to end his career at Barca, but that is something for Kareems Kicks Leo to decide.In my farewell I see the positive side, that is to have been able to train and direct to Leo Messi, not the one that I will not be able to do it." Luis Enrique said.
Luis Enrique's wish to see Lionel Messi retiring in Barcelona has a realistic chance of coming true as the Argentinean player is an icon in the Spanish club.