Spanish La Liga giants Barcelona are currently in a financial crisis and they have a lot of work to do in order to get out of the situation they are in presently. The Blaugrana are, as of the moment, unable to register Lionel Messi as their player for the coming La Liga season because the wage structure of the league restricts them from spending as much as they will be doing if the player signs another contract at the club. There has been a few reasons for the delay in Messi signing a new Barcelona contract and while one of them is due to the fact that he is currently away on international duty with his country Argentina, the other one is due to his wage demands.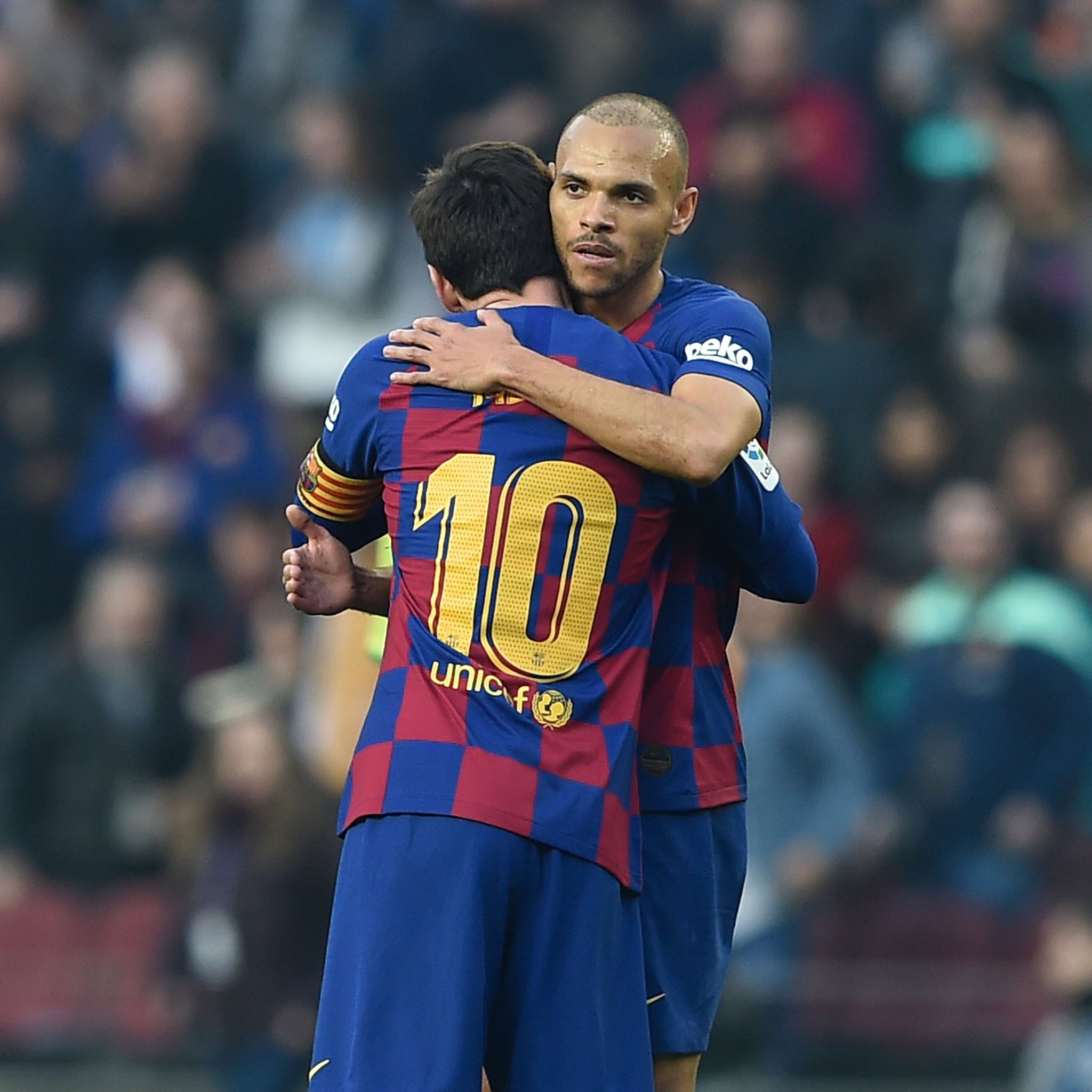 Messi, before officially becoming a free agent on the 30th of June after his previous contract expired, earned over a million pounds per week but that was before Barca signed Sergio Agüero and Memphis Depay this summer. The Catalan giants completed the signing of former Manchester City striker Agüero and ex-Lyon attacker Depay as free agents this summer but even though they completed the signings without paying any transfer fee, they would still have to pay their wages, and that's where there's a problem.
La Liga president Javier Tebas has warned Barcelona that they would need to offload a couple of their stars if they wish to register Messi for next season and also added that the Argentine star could be playing in a different league next season amid reports that he could sign for either Manchester City or Paris Saint-Germain this summer.
According to a recent report by Forbes Sports Journalist, Zach Lowy, Martin Braithwaite is the second richest Barca player and this will come as a shock to many. The Denmark striker could also be on the market ahead of a likely exit this summer.