Regarded as one of the best players to have represented Argentina at the international stage, Juan Roman Riquelme has certainly been missed from the international scene since his retirement in 2008.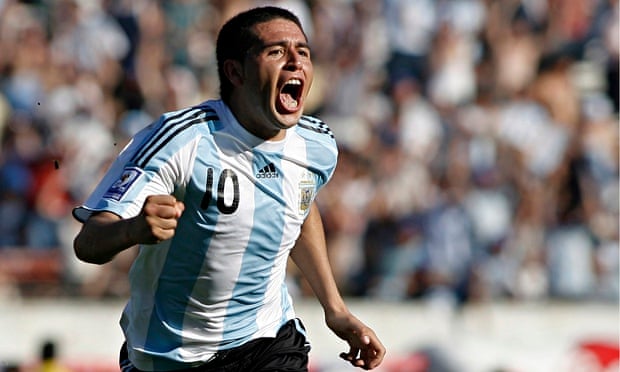 The playmaker played with some of the best players in world football during his time in Europe with Barcelona amongst other clubs. He has spoken about the state of the national team at a very difficult time. Argentina have been without a major trophy for more than two decades, but the fans have been left extremely hurt following the last three years.
After losing in the World Cup 2014 final, the national team went on to lose in successive Copa America finals against Chile. It has been regarded as one of the greatest disappointments in Argentine sport history. Yet, even more incredible is the fact that this team was unable to win the titles even with Lionel Messi in the team.Riquelme says that Messi is clearly the best player of the world has ever seen.
He admits that the national team will find it extremely difficult to replace the 29-year-old when he decides to step down from the national team. Messi announced his retirement – to the shock of many – after the latest Copa America final loss, but he has been persuaded to return back to the national team.
"Let's hope Messi doesn't get injured. Because if he does, any team can beat Argentina. We have the best player in the world. It's logical that when Messi plays, we're a strong team, and when he doesn't, we're average.I said that the day that Messi gets injured, we'll go to being an average team, and they said I was speaking negatively. But when he gets injured and we don't get points, we beg him to come back," said Riquelme.