Argentina national team coach Edgardo Bauza says Barcelona have not come in with a request to rest Lionel Messi for the upcoming World Cup qualifiers.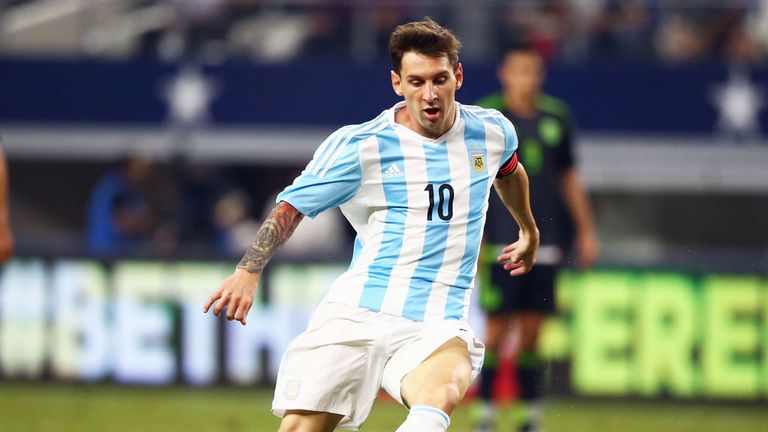 The player is reportedly tired after having been involved in football action continuously for the last four years. His performance has declined during the 2015-16 season and it was a major factor in the club being unable to lift the Champions League title. The 29-year-old has been experiencing problems with his hamstring just before the start of the World Cup qualifiers for Argentina. The player ended the 1-0 win over Athletic Bilbao on Sunday with a little discomfort.
It was later learnt that his left hamstring had been giving him problems and it was advised that the problem may increase if he takes part in the World Cup qualifiers. After having just convinced him to return to the national team, managerBauza was facing a tight situation with regard to the availability of the player. He has dismissed suggestions that Barcelona have requested him to leave out Messi for the upcoming game against Uruguay and Venezuela. The game against Uruguay will be seen as the toughest from the Argentine camp's view. The potential absence of Sergio Aguero makes it even more imperative for Argentina to have the presence of Messi on the pitch.

"Leo trained normally today. Yesterday we let him relax a little as he'd just arrived.I've heard all sorts of things! Barcelona haven't asked for him to skip the second match. The medical teams — club ones — are always in constant contact with us. We'd have been the first to decide against taking a risk if Messi wasn't fit. Depending on how the game goes the team can press higher up, but not the whole game, it's a big physical demand," said Bauza.